Welcome to Quintana di Foligno website.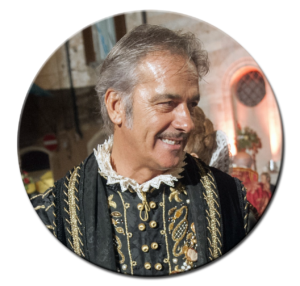 Domenico Metelli
Presidente Ente Giostra
We are proud, as Managing Director, of the work done and in the approaching of the June Challenge I can only thank once more the Priori, the local councilors and all the quintanari, but obviously also all the folignati, to allow the city to live once again this unique and exciting adventure which is the Giostra della Quintana of Foligno. The "Campo de li Games" awaits us, it will be a once again exciting race, to the heartbeat. And as always, it will make us rejoice.
traduzione e voce – translation and voice
Nadia Marcelli Scuola Minerva